Ethics and the

    Columbia River Treaty

    Righting Historic Wrongs

-

     Virgil Seymour  (1958 - 2016)

"It's of great importance that we establish relationships in our homelands.  Ultimately, there should be consultation between the Canadian government and the Sinixt on issues of our ancestors' remains, artifacts, sacred places, the resources and first foods of the territory that is central to the Sinixt, that our ancestors took care of and defended for millennia."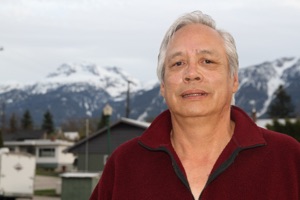 Virgil was a Sinixt member of the Confederated Tribes of Colville Indian Reservation.   While serving three, two-year terms as a tribal councilman for the district of Inchelium he was chairman of the Natural Resources Committee. 
As an elected official Virgil focused on issues related to the Columbia River, including the Columbia River Treaty, legacy pollution cleanup of the Columbia River and the litigation against mining giant, Teck.  

Virgil was a passionate advocate for Sinixt issues and their fate in Canada.  


For the last five years of his life, Virgil worked for the Tribe as their Arrow Lakes Facilitator.  With the purpose of creating a Sinixt presence in Canada, Virgil was involved in working with many groups, organizations and schools including the Treaty Round Table and Selkirk College, which operates in a large area within historical Sinixt territory.  

For more on Virgil Seymour:

-Film:  One River - Ethics Matter (Gonzaga University, 2014)

-Virgil Seymour: The passing of a true diplomat. Laura Stovel. The Revelstoke Current. June 15, 2016.


-Remembering Virgil Seymour - Sinixt Leader (1958 - 2016).  John Osborn.  June 29, 2016.