Ethics and the

    Columbia River Treaty

    Righting Historic Wrongs

-

     Tanna Engdahl

     Spiritual Leader

     Cowlitz Indian Tribe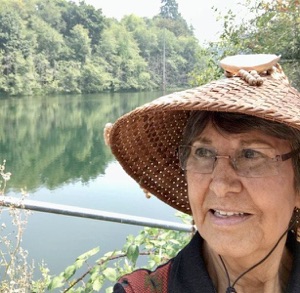 Tanna Engdahl is an Elder and Spiritual Leader in the Cowlitz Tribe of Indians, State of Washington.  In her early years, she served as Vice-Chairman of her Tribe during a time she was also the first Native American television reporter in a major market, KIRO-TV in Seattle.  
She left the newsroom to engage in a thirty-year career in public land agencies:  Bureau of Indian Affairs, Bureau of Land Management and the National Park Service.  During that time, she was selected to a Federal Leadership Academy and spent many years in management positions. 

In this role, she encouraged Federal sensitivity to tribal sacred sites and was in the forefront of a movement to establish Indian cultural committees within Government.   In retirement, she is a public speaker, serves on the Board of the Friends of the Ridgefield National Wildlife Refuge, is deeply involved in community activities, and fulfills tribal ceremonial duties as well as officiating at weddings and life celebrations.