Ethics and the

    Columbia River Treaty

    Righting Historic Wrongs

-

     Richard Janssen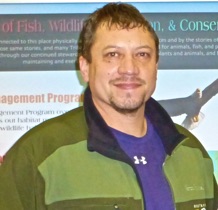 Rich Janssen, MBA is currently the Department Head of Natural Resources for the Confederated Salish and Kootenai Tribes in Western Montana. 

Rich has been with the CSKT for over 24 years, and leads the Division of Environmental Protection, Division of Fish, Wildlife, Recreation, and Conservation, and Division of Water. 

Rich is married with two grown children, and his Bulldog Dennis.

email:    richj@cskt.org