Ethics and the

    Columbia River Treaty

    Righting Historic Wrongs

-

     Hailey Ross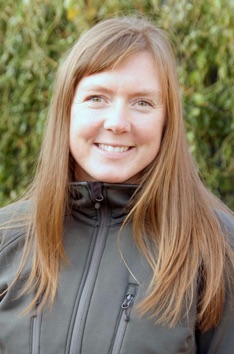 Hailey Ross currently works for the Columbia Mountains Institute of Applied Ecology as their Executive Director (since the summer of 2013). In this role she organizes a wide variety of professional development opportunities such as coursers and conferences for people working in the various fields of applied ecology in the Columbia Mountains region. One recent conference was on the topic of
Regulated Rivers: Environment, Ecology, & Management
.
Hailey's educational background includes a Masters Degree in Environmental Studies from Dalhousie University in 2009, an honours degree in social anthropology, and a degree in International Development. Hailey's academic and work experience have focused mainly on human relationships with the natural environment, stemming from her interest in the integration of natural and social sciences to solve challenges in environmental management and community development. 

Hailey has worked with numerous ENGO's developing and delivering a wide variety of stewardship programs and events. Hailey also maintains a keen interest in issues of food security and in 2014 she co-wrote the City of Revelstoke's first Food Security Strategy. Prior to moving to Revelstoke, Hailey worked in a diversity of fields and environments such as farming in Alberta, international aid work in East Africa, social science work in Banff National Park, and leadership development in Nova Scotia.

When not working, she's likely chasing after her toddler, tending to her garden, and soaking up the beauty of our mountain environment and the diversity of recreational opportunities it offers.

Email:  office@cmiae.org